Shadows of Lyme Disease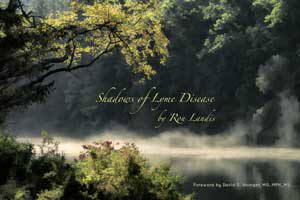 Shadows of Lyme Disease is a photo essay depicting one man's journey through the illness. Filled with images of reality and symbolism it tells the story of the onset, struggle, and long recovery, moving from a colorful world to colorless despair and back again. It offers solace to anyone in its grip and insight to those spared its ravage. Once a little known disease, Lyme is moving into the spotlight as the medical world gains a better understanding of its pervasive and long-term consequences. The author's essay adds to the body of knowledge with a firsthand account of his struggles.
To order your print copy via Blurb.com, click here.  Kindle versions still available on Amazon.